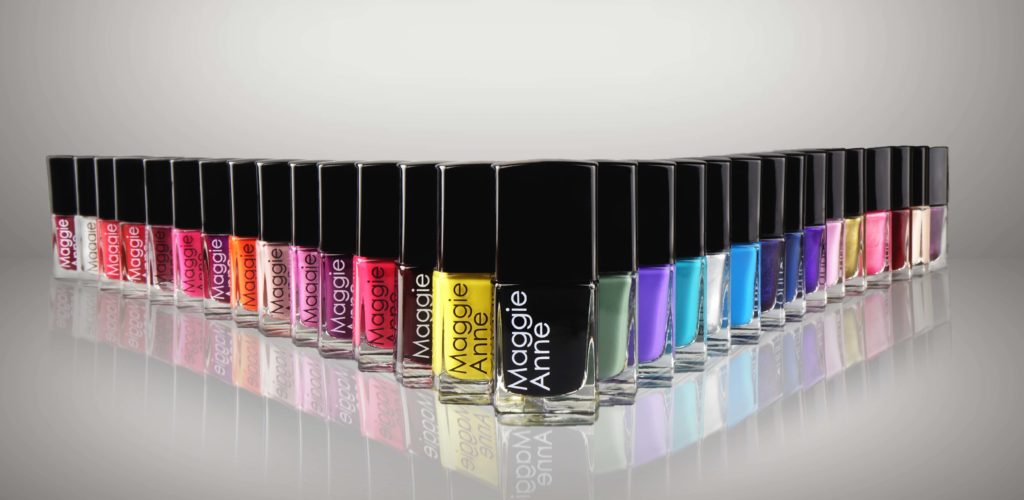 Maggie Anne is an Irish entrepreneur who launched her eponymous business in May 2016 after noticing there were no toxin-free Gel effect nail polish on the market yet. After much research she found a lab in the UK (Sheffield) that was willing to work alongside her to manufacture this unique formula. As the TPHP (found in many polishes) has recently been critised by studies where it has been linked to disrupt the endocrine glands and hormones, it was time somebody made an alternative to the nail polishes we know.
Maggie Anne's nail polishes are exempt from 5 ingredients usually found in nail polishes (Formaldehyde, Toluene, Formaldehyde Resin, Camphor and Triphenyl phosphate) and in addition to be vegan and halal friendly, the nail polishes are also safe for pregnant women.
The range has been designed to be extremely shiny and long-lasting (up to 7 days with two coats and one top coat) with a gel effect that gives a cleaner and thicker finish. As a cherry on the cake, Maggie Anne also imagined three acetone-free nail polish removers to get rid of nail polish in a gentle way.