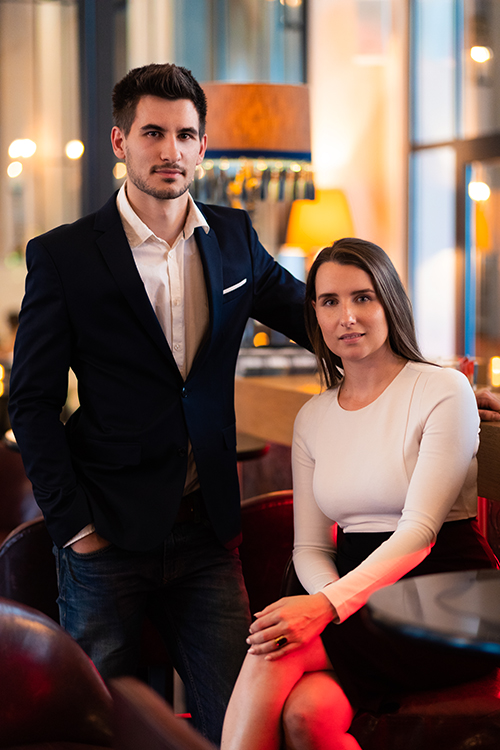 In real life they are a couple as different from each other as their origins. He is Flemish, down-to-earth, perfectionist and result-oriented. She is Walloon, daring, dreamy and solution- oriented.
It's in 2017 that everything begins when Taobé is founded with the aim of making cosmetics lovers discover brands coming from other horizons, but not only. The high quality of the products and the guarantee that they comply with the European norms are prerequisites for their inclusion in the selection.
This online boutique is the result of long months (years) of hard work, short nights, passionate discussions, thirst for knowledge, a quest for perfection, the love of a well done work, passion for beautiful things and the happiness of sharing it.
Taking care of yourself is so much more than hiding a few blemishes or avoiding tight skin. It would reduce products and their virtues to a form of hygiene, nothing more. Yet, to put makeup on, apply a precious serum or shave with beautiful objects are a true hymn to self-love: it is embracing our singularity and adopting our differences. It is asserting and loving ourselves as we are by enhancing our assets. Taobé is all these things and so much more. Discover our wonders and our universe through our boutique and follow our adventures on Facebook & Instagram