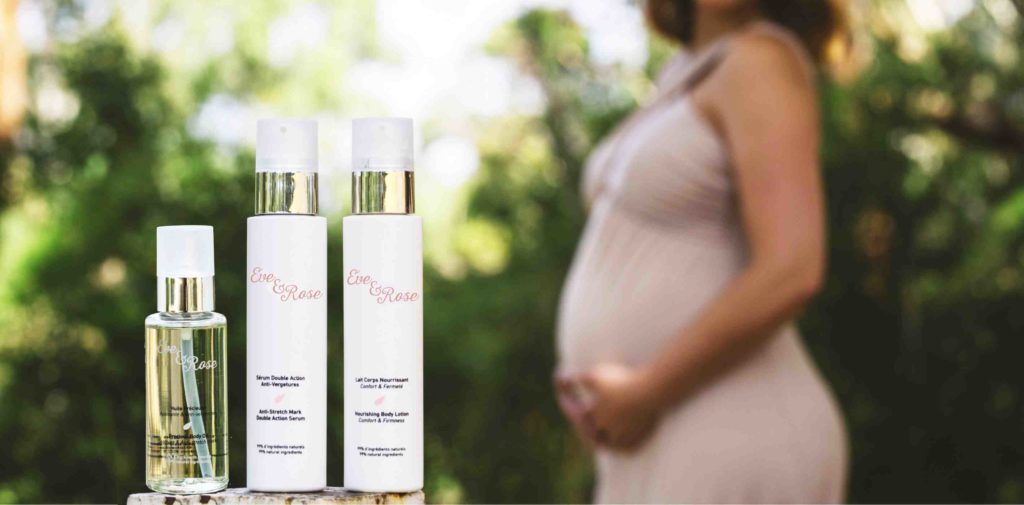 Born from maternal experience
During her first pregnancy, Bérengère, the founder, became aware of the risk incurred by her baby from synthetic ingredients in her beauty products. When no available skincare met her expectations, she formed a partnership with a French laboratory to create unique formulas, based on natural active ingredients, and meeting her ultra-high standards of efficiency, fragrance and texture.
Research in the service of performance
Armed with a leading scientific expertise and many years of research in natural cosmetology, their French laboratory was awarded by the French Ministry of Reseach
Eve & Rose offers you the result of this research and unique know-how in each of their products in formulas that are both healthy and effective.
Ecocert certified
The whole range of Eve & Rose has received the certification "Natural and organic cosmetics" by Ecocert Greenlife, the most influent independent certification body in Europe and in the United States. Ecocert assesses and controls each step of the production of the products: raw material, production, packaging, claims, etc.
This reference source demands a high level of quality and puts manufacturers who care for consumers and nature in the spotlight.